Most family-friendly companies 2023: Ecovis is one of them
This year, Ecovis has once again impressed and is once again one of the most family-friendly companies in Germany. This was the result of a study by the women's magazine "Freundin" in cooperation with the employer rating platform kununu.com.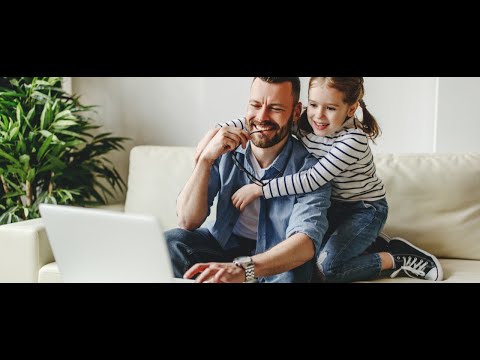 At this point you will find a link to a video embedded externally on YouTube. With one click, you open the internet pages of YouTube. This may transmit personal data to third-party platforms. More about this in our
privacy policy
.
Reconciling family and work
When there's a lot going on at work, it's easy for the family to get left out. But the trend is changing and for many it is increasingly important to be able to combine their work and private lives well. The right integration of working time into everyday life is a decisive criterion when choosing and being satisfied with an employer. Companies can offer this above all through offers such as flexible working hours, part-time work, parental leave or the possibility of working from a home office. Ecovis also offers its employees flexibility and numerous benefits.
We do not live to work. Nevertheless, work is usually an important and necessary part of life. We want to contribute to making it as suitable as possible for everyone and are extremely grateful that, according to the ranking, we seem to be succeeding well in doing so. Dr Bernd Dobmann, Head of Human Resources at Ecovis in Munich
How the result came about
The ranking of the most family-friendly companies in Germany is based on the ratings employees have given on the employer rating platform kununu.com. The criterion for being included in the ranking was an overall kununu score of at least 3.5 stars as well as a score of at least 3.3 stars in the assessment categories of supervisor behaviour, work-life balance, equal opportunities, career and further training, salary and social benefits as well as dealing with colleagues over the age of 45. A special focus this year was on the evaluation of family-friendly benefits such as flexible working hours, home office, childcare and company pension scheme.
The fact that family-friendliness can vary greatly between different sectors was also taken into account in the study. A total of 27 sectors were distinguished. Ecovis is among the top 15 in the category "Tax consultancy, auditing and law". This shows once again: the well-being and satisfaction of our employees is close to our hearts!
Read more about the award here (German)…
Contact us:
Alexander Weigert